Eddie Jaworenko is an interdisciplinary experience designer currently studying Jewellery + Metals at the Alberta College of Art + Design. Experience design being a field where he focuses on creating experiences specifically, in non-specific media. Self-taught, Eddie has taken direct mentorship through the evolution of his practice in fields such as animation, marketing and advertising, jewellery design, and jewellery fabrication. In 2016 he won Gem Event with his piece Dragonfly and has had work in several exhibitions at ACAD between 2013 and 2018. Training in animation led to winning nationally at SKILLS Canada 2014 with a partner in 2D Character Animation. As a designer, Eddie has created, or helped create, brand identities in use by several companies through Canada, America, and Mexico in the health, technology, and creative sectors. Majoring in Jewellery + Metals, has allowed Eddie to develop fine motor skills, an eye for detail, and an understanding of material that he also applies at a larger scale in industrial design.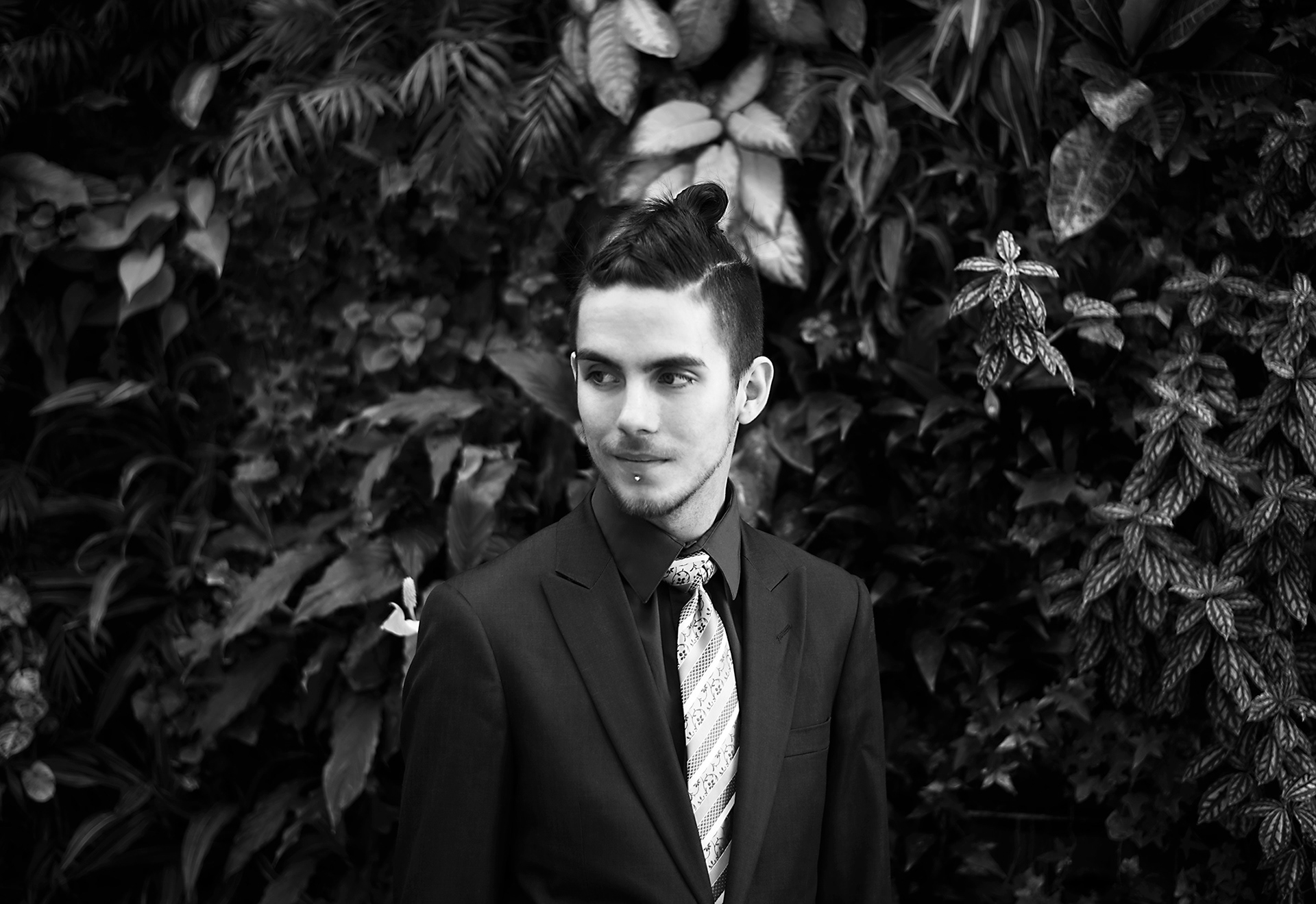 The Liminal. At what point do we cross from reality into dream? If we are currently in a conscious and lucid state, is it possible to trick the mind into believing otherwise? Or if you shift focus to outside the mind, what is real?
My work explores the boundary between these two states; working to confuse reality with illusion. By experimenting with glass, plastic, electronics, and scale I draw attention to the "out of place". By placing light and space on the body I take on the title of a contemporary jeweler. My goal with anything that I create is to distill design and material down to their most fundamental level. I do this to remind my viewers that in a world full of noise, you can still find these quiet spaces. In my jewellery I do this by using light and space as the primary materials through which I work.
3D printing allows me to fabricate large scale jewellery with precision. Using materials that are comfortable, such as rubber. This also allows me to take an industrial design approach to my work: incorporating electronics that can illuminate the body and create space that is otherwise not there. Technology also allows me to experiment with unusual phenomena such as magnetic levitation to create experiences that trick the senses in other ways.